Singers and Instrumentalists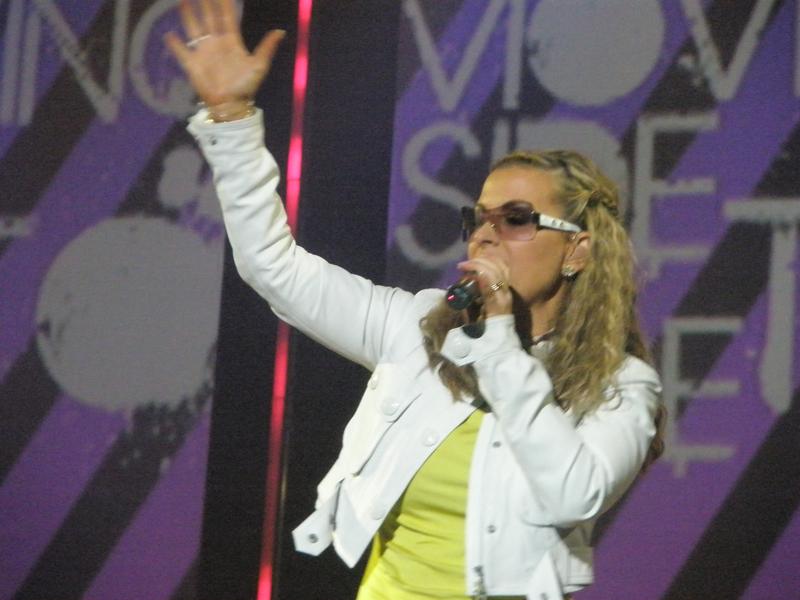 Anastacia
Anastacia has Crohn's disease. She had hits such as "I'm Outta Love", "Left Outside Alone" and "Sick And Tired".
In 2003 she was diagnosed and treated for breast cancer, and has said that this was the inspiration for the music on her 2004 album, "Anastacia".
Beethoven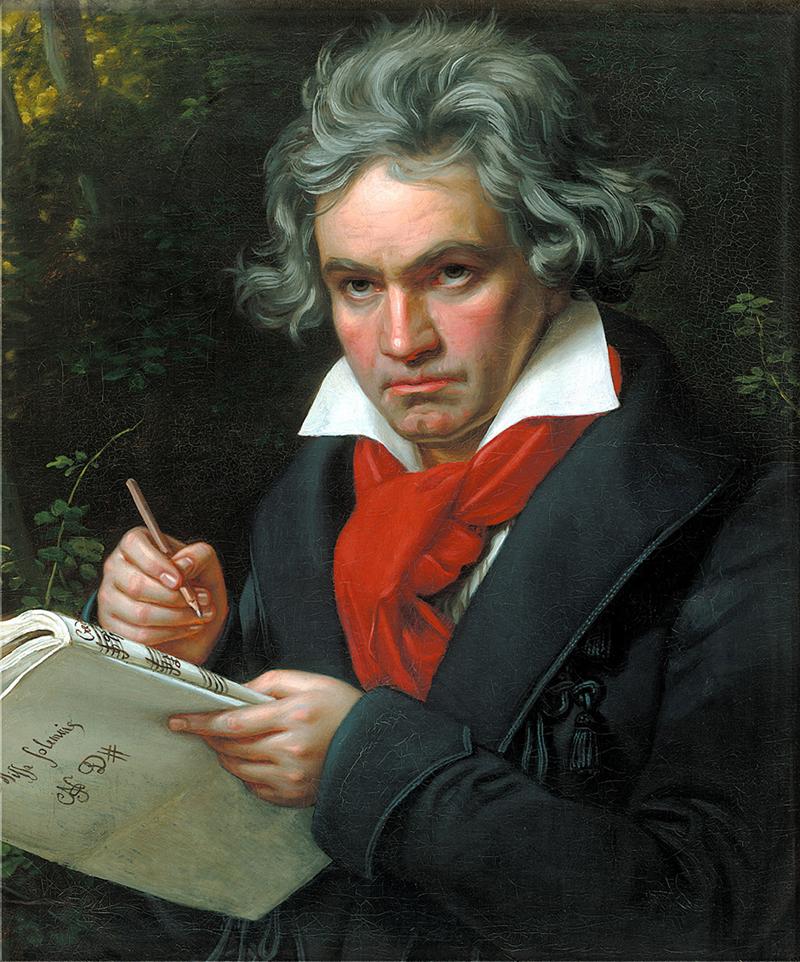 Ludwig van Beethoven was a classical composer and pianist. He slowly went Deaf.
Michael Bolton
Michael Bolton is deaf in one ear.
His chart hits in the 80s include Time Love And Tenderness, Love Is A Wonderful Thing, and When A Man Loves A Woman.
Ray Charles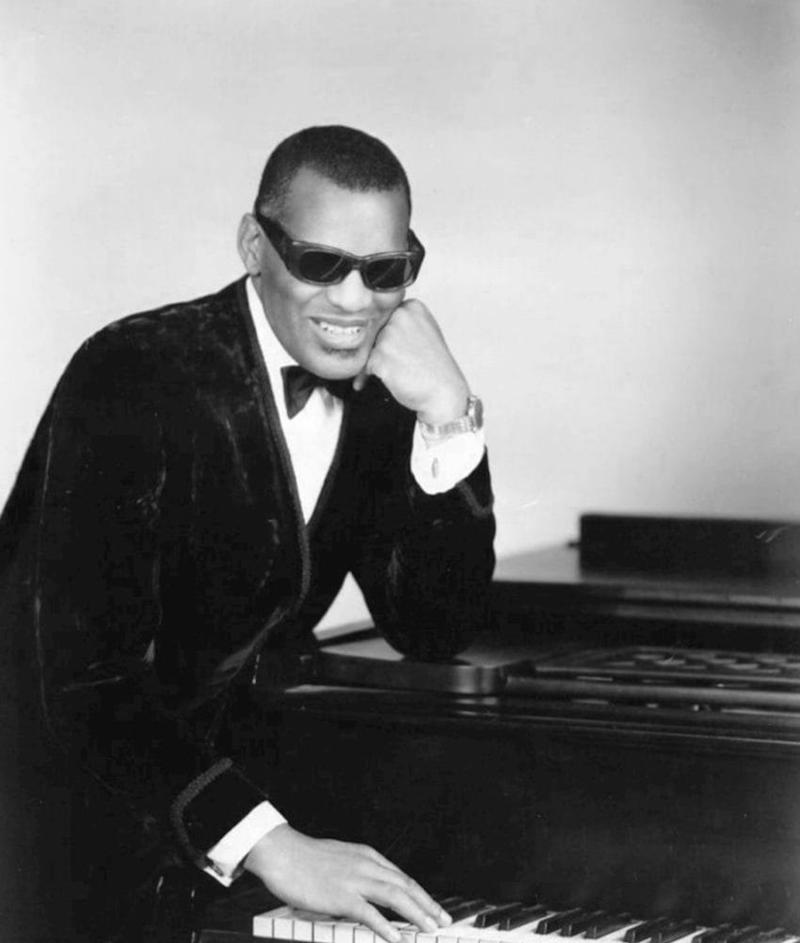 Ray Charles cannot see.
Cher
Cher has dyslexia.

>

She was originally part of the duo Sonny and Cher with her husband. She later was a very successful solo artist.

Her solo hits include "If I Can Turn Back Time" and "Believe".
Kurt Cobain
Kurt Cobain had Scoliosis. He was the frontman for the rock band Nirvana.
Phife Dawg
Philfe was diagnosed with Type-1 diabetes. He was a rapper and founding member of the band A Tribe Called Quest.
Jason Donovan
Jason Donovan has Psoriasis. He first found fame on the Australian soap Neighbours.
His hits include Too Many Broken Hearts and Nothing Can Divide Us.
He has also acted in musicals such as Joseph & His Amazing Technicolour Dreamcoat and The Rocky Horror Show. He has also appeared in reality TV shows including Strictly Come Dancing and Dancing On Ice.
Ian Dury
Ian Dury had a movement/walking disability, resulting from polio.
He has had hits from 1978 ("Hit Me With Your Rhythm Stick") into 1980's.
His song "Spasticus Autisticus" was banned from radio.
Gareth Gates
Gareth Gates, a pop star has a Stutter. He was runner-up in the TV competition Popstars on ITV. His hits include Unchained Melody, Anyone of Us, and Spirit In The Sky.
Barry Gibb
Barry Gibb had arthritis. He was a member of the Bee Gees.
Billy Joel
Billy Joel had asthma.
His greatest hits include Piano Man, Uptown Girl and We Didn't Start The Fire.
Emmanuel Kelly
Emmanuel was born without arms or legs in Iraq. He was adopted by Australians. He participated in X Factor Australia.
Paul Oakenfold & Varun collaborated on a remix of his song Never Alone.
John Lydon
John Lydon aka Johnny Rotten had scoliosis. He was a member of the punk bands Sex Pistols and PiL (Public Image Ltd)
Liza Minnelli
Liza Minnelli is a singer and actress. She has asthma. Her hits include "So Sorry I Said" and "Don't Drop Bombs"
Viktoria Modesta
Viktoria Modesta was born in Latvia but lives in the United Kingdom. Her left leg was amputated below-the-knee.
She has released both extended plays and singles.
She is also a model and actress.
Mike Nolan
Mike Nolan had Epilepsy. He was a singer in the British pop groups Bucks Fizz.
Gary Numan
Gary Numan was Autistic.
Gary was first the frontman of the new wave band Tubeway Army. He is also considered one of the pioneers of the electronic music style.
His eighties hits include "Cars" and "Are Friends Electric.
Merrill Osmond
Merrill Osmond has diabetes. He was the lead singer of The Osmonds.
Daniel Powter
Daniel Powter has Dyslexia and had a hit single in 2005 titled "Bad Day".
Adam Rickitt
Adam Rickitt is an actor and singer. He was a solo artist and was part of the supergroup 5th Story. He had Bulimia.
He has acted in three soaps: Coronation Street, Shortland Street and Hollyoaks.
Scott Robinson
Scott Robinson has dyslexia. He is a former member of the boy band Five.
Leo Sayer
Leo Sayer has dyslexia.
He released hit songs in the late 70s and early 80s including "When I Need You", "You Make Me Feel Like Dancing" and "How Much Love".
He had another song in the charts when a remix of "Thunder In My Heart" reached number 1.
Joss Stone
Joss Stone has Dyslexia. She had a hit song "You Had Me".
Tionne "T-Boz" Watkins
Tionne T-Boz Watkins has Sickle Cell Disease. She was a member of the group TLC.
Maurice White was a member of the R&B group Earth, Wind and Fire. He had Parkinsons Disease
Toyah Willcox
Toyah Willcox had Pelvic Dyslepsia and was born with a twisted spine.
She fronted the band Toyah which had the hit "Thunder In The Mountains".
Mari Wilson
Mari Wilson had diabetes (type 1, IDDM) and Coeliac Disease. Her eighties hits include "Just What I Always Wanted", "Cry Me A River" and "Wonderful".
Amy Winehouse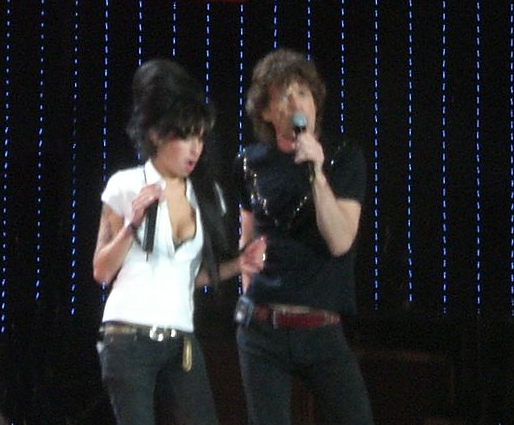 Amy Winehouse had dyslexia. Hit songs include "Back To Black", "You know I'm No Good" and "Rehab".
Stevie Wonder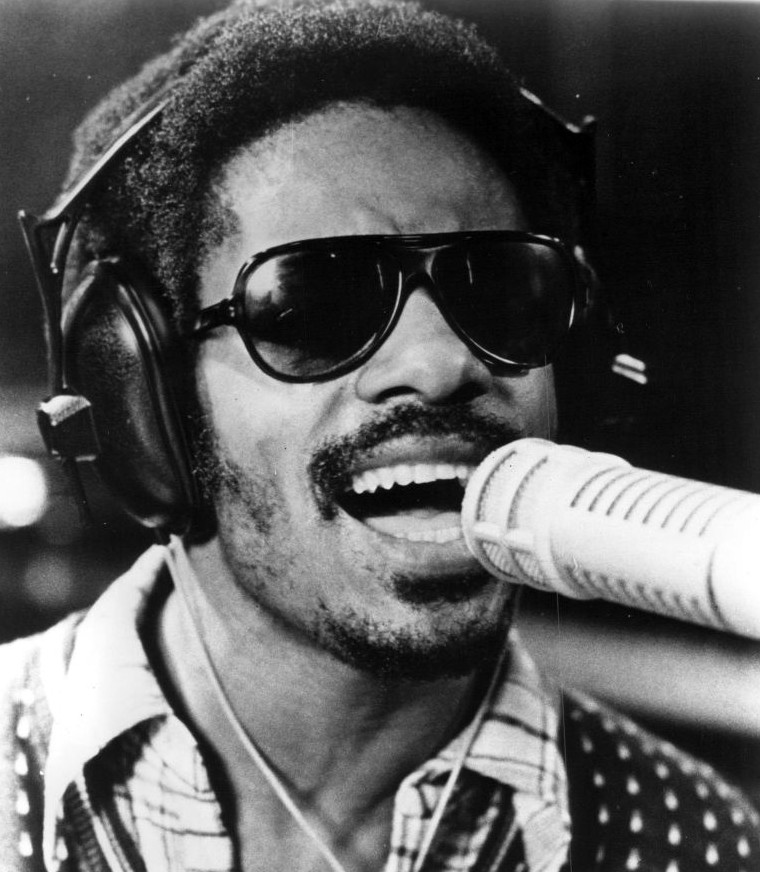 Stevie Wonder is an America musician. He cannot see. One of his hits was "Love Is In The Air"
Thanks for reading
You may also like our list of DJs with disabilities.