Soap characters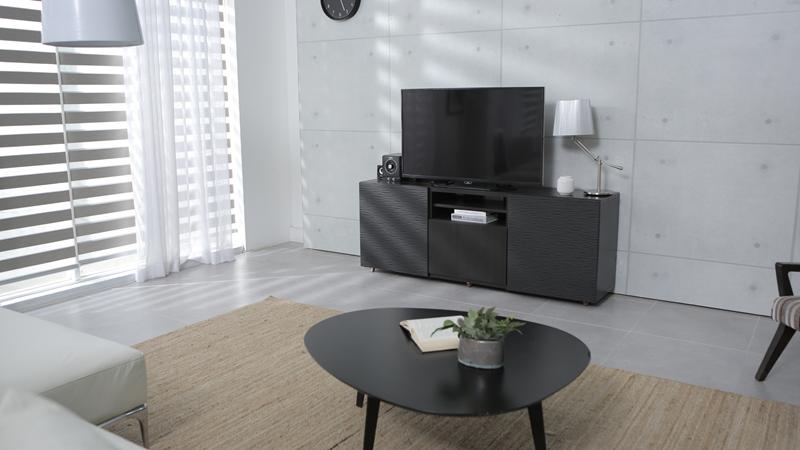 Here is a list of soap characters that had disabilities.
Past tense is used for characters that are no longer on screen. I've included details when characters are played by authentic actors/actresses. Please contact us to suggest additions.
United States of America
The Young And The Restless
Nikki Newman has MS.
Carol Ribbins walked with a brace and cane.
Doris Collins ended up in a wheelchair after an accident; she was the mother of Sharron Newman.
Devon Hamilton was deaf but he was later cured.
Days Of Our Lives
Steve Johnson can only see out of one eye and wears an eye patch. He was blind in both eyes at one point due to a story line but he later got a bionic one.
Theo Carver is Autistic but this is hardly mentioned.
Philip Kiriakis has a prosthetic leg.
Paul Narita ended up in a wheelchair after trying to save Will Horton's mother.
Benjy Hawk was deaf. He was one of Stefanio Dimera's many sons.
Port Charles
Matt Harmon used a wheelchair and Mitch Longley played the character. Mitch is paralyzed.
UK
Hollyoaks
Hayley Ramsey has Guillain-Barre Syndrome. Kelly-Marie Stewart who plays the character has the same disability.
Courtney Campbell was in a wheelchair.
Pete Hamill used a wheelchair.
Brooke Hathaway was Autistic.
Coronation Street
Roy Cropper is Autistic.
Freda Burgess is deaf. Ali Briggs plays her and is deaf too.
Aled Winter-Brown was born deaf but he got a cochlear implant.
Izzy Armstrong has Ehlers-Danlos Syndrome. Cherylee Houston who plays the character also has the disability.
Johnny Connor had MS.
Alex Matthews has Downs Syndrome. Liam Bairstow plays the character and he also has the same disability.
Jack Webster was an amputee.
Jim Macdonald temporarily used a wheelchair.
EastEnders
Ben Mitchell was deaf for a while but got a cochlear implant.
Rose Ayling-Ellis is Deaf and is played by Deaf actress Rose Ayling-Ellis.
Ollie Carter had epilepsy.
Jade Wicks had Cystic Fibrosis.
Adam Best used a wheelchair. David Proud played him and David had Spina Bifida.
Jean Slater had bipolar disorder.
Nancy Carter had epilepsy.
Donna Yates used a wheelchair.
Janet Mitchell had Downs Syndrome. The actress is credited as "Grace" and she also has Downs Syndrome.
Stacey Slater has bipolar disorder.
Emmerdale
Ryan Stocks had Cerebral Palsy .James Moore plays the character and has Ataxic Cerebral Palsy.
Nicola King had Hemiplegia.
Leo Goskirk has Downs Syndrome. Harvey Rogerson who has Down Syndrome plays the character.
Steve Kelly was in a wheelchair.
Jackson Walsh was paralyzed.
Lizzie Lakely was blind.
Eldorado
Nessa Eldorado was in a wheelchair. Julie Fernadez who uses a wheelchair played her.
Crossroads
Sandy Richardson had MS. Roger Tonge was diagnosed with MS and he played the character.
Australia
Neighbours
Paul Robinson has had one of his legs amputated.
Susan Kennedy has MS. She has been in on the show since 1994 and developed the condition later in the show.
Levi Canning has dyslexia.
Chloe Brennan has Huntington's. She's the daughter of Paul Robinson and Fay Brennan.
Fay Brennan had Huntington's.
Glen Robinson left Erinsborough paralyzed but almost two decades later he returned without a disability.
Andrew Robinson had epilepsy.
Curtis Perkins was deaf.
Anne Baxter was blind.
Sam Fitzgerald has bipolar disorder.
Scott "Stingray" Timmins had ADHD.
Josh Taylor ended up in a wheelchair.
Home And Away
Brendan Austin was autistic.
Spencer Harrington had bipolar disorder.
Raffy Morrison had epilepsy.
Jett Palmer left for the army but got an injury which left him not being able to walk.
Alex Neilson had epilepsy.
Seb Miller ended up in a wheelchair after trying to stop a drag race.
Dexter Walker had a brain injury due to a car accident.
Julie Gibson used a wheelchair. She briefly appeared in the early nineties.
The Heights
Sabine had Cerebral Palsy.
New Zealand
Shortland Street
Winston Kimiora had Downs Syndrome. He's one of Prince's brothers. The character is played by Dombroski who also has Downs Syndrome.
Dr Gabrielle Jacobs was on the autism spectrum, she was described as having Asperger's Syndrome.
Sarah Potts had MS.
Josh Sinclear was in a wheelchair. He briefly dated Waverly Wilson. Philip Patston played the character and he also has a disability.
Amanda Warner couldn't communicate, she was Chris Warner's sister.
Conclusions
British soaps are superior to the rest regarding authentic representation of people with disabilities. New Zealand soap Shortland Street beats soaps in Australia and the United States when it comes to characters played by people with disabilities, and I believe that the representation in Shortland Street is inadequate.