Freelancing with a disability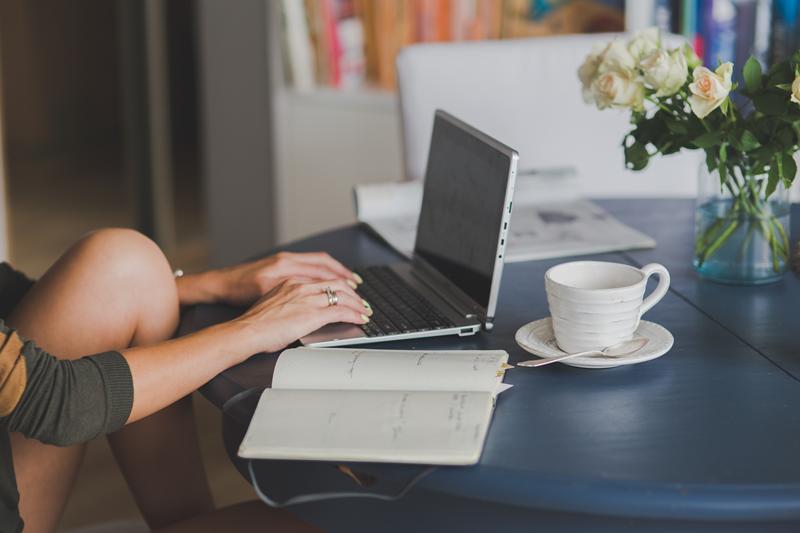 If 9-5 jobs are not an option for you then freelancing could be a suitable career.
What skills do you need to be a freelancer?
It depends what you specialize in. Some skills that you can specialize in are writing, web design/development, SEO (Search Engine Optimization) and programming.
You can learn most skills online for free. YouTube has all sorts of video tutorials. Websites can also be helpful in learning to code etc.
Some freelancers take on jobs and then learn major associated skills. This is a bad idea and I don't recommend it. However when I take jobs sometimes there's a learning curve involved.
You wouldn't say you can develop a backend system for a website then learn the programming language required.
Should you use one or many skills?
You should probably learn as few skills as possible. This could help you to learn to do the skills well and efficient.
For example if you learn how to program apps you probably wouldn't want to learn graphic design.
Client satisfaction
It's important to satisfy your clients. Most freelance websites have a review section and if clients give you bad reviews people will stop hiring you.
Some satisfied clients will hire you again.
Unsatisfied clients may want their money back.
How to price your services
On most freelance websites they have many freelancers posting offers for the same job. The client then picks the freelancer they want.
You probably want to charge your clients similar rates to the other freelancers on the freelance websites. Be mindful that some people may outsource to countries with cheap labor. Keep your rates competitive but sustainable for you.
If you spend all your time working to make ends meet then your rates may not be sustainable.
Flat fee vs. an hourly rate
Many freelance websites require you to charge a flat fee for the jobs that you do. However if you're not getting jobs from freelance websites then you may charge an hourly rate. An hourly rate could be a good option for more complicated jobs.
Getting reviews on freelance websites
Some people get a potential client they know to join the freelance website, have the client post a job and the client will hire the person they know.
Some people start off by deliberately posting low offers to get jobs and reviews.
The importance of communication
Good communication with your clients can reduce wasted time. You should understand their needs.
You don't want to misunderstand their needs as you may waste time doing things they don't need or want you to do.
On the other hand some clients don't want to bother them with frequent questions. At minimum you may want to send an initial list of questions and some follow up questions.
Problematic clients
Some clients can be rude and overly demanding. In some cases you should push through the job and not accept jobs from the person in future.
If the person is too abusive or difficult to work with you may want to abort the job. You will probably get a bad review if you do this on freelance websites. If you do this too often then freelancing might not be the career for you.
Can you use free software to do freelancing?
It's possible. For example you can use GIMP to edit graphics. It may not be as good as Photoshop but you can still do many things.
I would advise making sensible investments in software as this could be beneficial to you.
Using tools in your freelance career
Some people take background removal jobs and just run the image through a background remover online. Such jobs would be done on Fiverr.com
I'm not saying this is ethical, but it does happen. If your clients are satisfied by your methods then it should be viable.
Be mindful that lots of tools do a terrible job as of August 2021. I tried to use a background remover and it erased part of my wheelchair.
It's possible that you may find a decent tool to use, especially in future. Another option would be using tools for some tasks and manual labor for others.
Freelance agency
Another approach to freelancing is running an agency. You pay other people to do jobs assigned to your company.
Some agency owners hire people from overseas.
You need to make sure that the people you hire are competent and will complete the jobs. If you don't do this your agency will probably get bad reviews and fail.
Working for a freelance agency
If you don't want to constantly look for jobs you may want to work for a freelance agency. In some cases you'll make more money but in most cases you'll make less than if you were getting jobs yourself.
In some cases the person who hires you could communicate with the clients and give you instructions.
Popular websites for freelancers
Upwork.com - This is the standard website freelancers all over the world use.
Fiverr.com - This is a website for low cost jobs. The turnaround for jobs would be quicker on that website.
Other ways of getting clients
You can Email businesses to see if they want to buy your services. However I don't like getting such Emails and don't endorse this method. This may work better for local businesses.
You can have a website with your portfolio. However you'd probably need to advertise your website somehow. You may consider creating a website once you're getting regular work.
Some people create a YouTube channel about what they do and get clients from there. For example they may create a channel about web design and take web design clients. However this can be lots of additional work and may not pay off for a long time.
Accessibility obstacles
If you work ten times slower than freelancing may not be for you. This applies to me so I create my own products and websites instead of freelancing.
If you can't do the work frequently then it might be best to pick another career. Alternatively you may want to give less time intensive tasks a go, the worst thing that may happen is you waste a few hours and get a few bad reviews on a website that you may delete your account on.
Many freelance websites won't require you to do a video call with the client. For high paying jobs doing video calls with the clients may be required.
Do you have to mention your disability to your clients?
In many cases you don't have to mention that you have a disability to anyone. It could difficult or impossible to hide your disability on video calls.
If you want to advertise to clients that you have a disability I think that's great. I also believe it's your personal choice if you don't want to disclose your disability.
Thanks for reading
If you choose freelancing as a career then I hope your career is successful.