Disability cards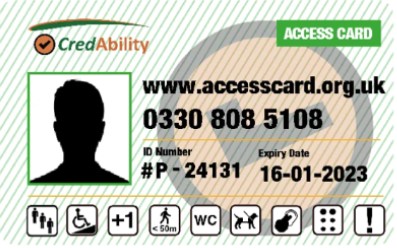 Disclosure: I am a current trustee of the Hapai Foundation. The views expressed in this article are solely my own.
People with disabilities may get different cards.
Companion cards
Companion cards allow people with disability to get a ticket for their companion for free or at a discounted rate. This lessens the cost of going to events for many people with disabilities.
Several Australian states recognized a "companion card". Users of this card get to take an companion with them for free or at a discounted rates. From experience it's problematic for people visiting from overseas as they're not eligible for the card. For locals it can be a big help.
Even if tourists are not eligible for the local scheme they can possibly take advantage of it unofficially. I have contacted event managers in Australia and they let my companion go for free even though I was visiting from New Zealand.
The Palmerston North City Council in New Zealand started a companion card scheme in August 2021. They have a fund to reimburse events for companion tickets; I believe that this is a great idea.
Access cards
Nimbus Disability, a social enterprise in the U.K. has developed an Access Card scheme. Their card has icons on it to indicate what needs the person has.
For example a card can have a "+1" symbol to indicate that the person may need a companion. The event management could choose to let the companion in at no cost or at a discounted rate.
Access cards with a "WC" symbol would indicate the person would prefer to use a venue supplied wheelchair if one is available.
The icons that Nimbus Disablity's Access Card offers can adapt with the times. For example in 2021 they added an icon which indicates that the person can't wear a mask.
Icons may not give enough information in some cases. However I think that icons on the card is a great idea.
Nimbus Disability offers additional services along with the card such as mediation between the person with a disability and the venue for possible human rights violations.
The needs of the person displayed on the access card are verified. This gives venues confidence that the system is reasonably free from abuse.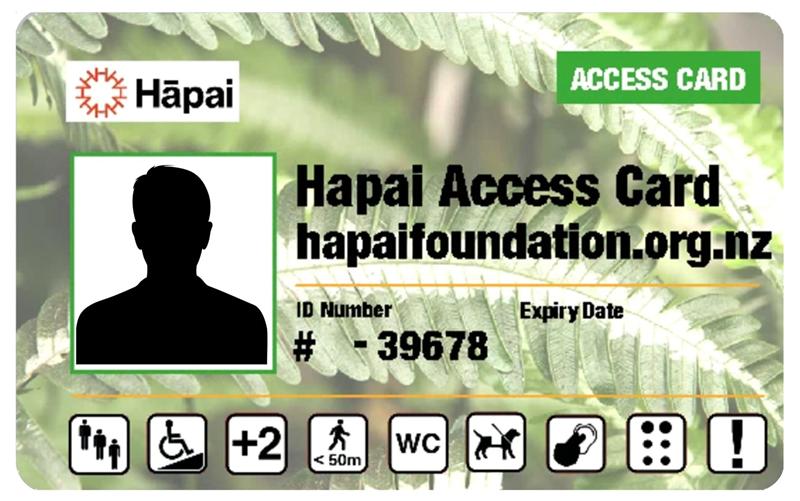 This card is available in other parts of the word. In New Zealand the card is branded as the Hapai Access Card and is maintained by the Hapai Foundation.
Other cards
Many disability organizations use a card to give out benefits for their programs.
The Cerebral Palsy Society of New Zealand does this. Total Mobility in New Zealand also uses a card to give discounted taxi rides.
Are there advantages to venues for supporting companion tickets?
Venues can benefit by increased drink sales by carers. If wheelchair tickets are not being sold anyway, this can help remedy that.
Event goers also enjoy seeing people with disabilities at events, this also increases their experience with them.
People who have disabilities support those that support them. This could mean they would be go in groups to venues with a companion policy, especially if you organize this with disability organizations.
Competing cards
Cards can compete. In New Zealand the Palmerston North companion card would complete with the Hapai Access Card.
Competition becomes problematic if a set of discounts is available on a specific card but not another. This could mean increased costs for people with disabilities.
It's possible that competing cards may lessen the funding for their schemes.
Support from disability organizations
Cards require staff and office space to run. If they're not supported then some schemes may discontinue.
Are physical cards good?
Undoubtedly physical cards are useful for many but not everyone can easily handle cards. I believe that there should be digital versions of the cards too.
I have three cards for disability related services. My preference would be to have none, or a single universal card. I can't even hold cards.
Any universal card would have to have icons and swipe features. I am just theorizing, a card like this doesn't exist.
Governments support of companion and access cards
I strongly believe that governments should support companion and access cards whether they administrate it themselves or a non-governmental organization does this.
Thanks for reading