A look at career options: Creating websites and earning online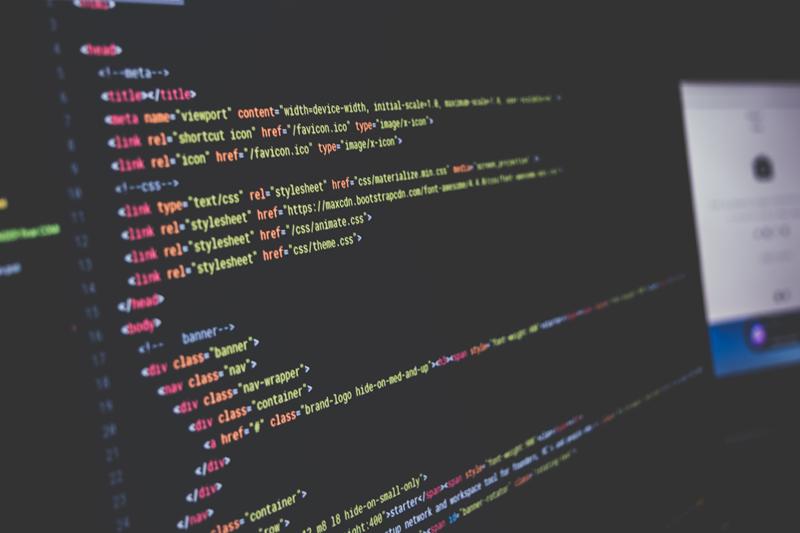 Since 2002 I have been developing and creating websites.
A brief history
I have done too many projects to give a complete history.
From 2002-2009 I was mainly focused on membership websites and also developed software for them. My software was used on hundreds of websites. I also operated pay per click search engines in this period.
From 2009-2015 I was focused on Ecommerce software.
Finally since 2015 I have been focused on developing content websites and event listing software.
Education
I taught myself coding by reading documentation and by doing programming. These days you can learn from YouTube. I think that programming websites is easier than programming Windows software.
You don't have to learn to code to create a website or sell online.
With WordPress or Wix you can create websites without coding. Tutorials are available on YouTube.
Depending on the business model that you choose there may be courses about it. You probably don't need a course that costs hundreds. You can learn most of what you need for free.
Business models
You can either run your own websites like I do or take on clients. I operate the computer very slowly so client work is less worthwhile for me. I work on projects that I intend to profit from for years.
If you want to sell shirts etc. you can create your own images and upload them to existing websites for them to sell. This business model is called Print-On-Demand. This is a business model that I want to do
Drop shipping is a similar business model to Print-On-Demand. With drop shipping you find products to ship directly to the customer. This is a popular business model but it probably has a high rate of failure.
Affiliate marketing is another business model. You put links to other companies' products on your website and earn a commission when people purchase the products you're promoting. I currently have lots of affiliate oriented sites.
If you just like writing articles you can turn this into a career and articles for other people. You could find jobs on Upwork.com or Fiverr.com
Some website owners are willing to pay for promotion of websites. This is another skill you could learn to go into a career. You can run a website to promote your services, work for an agency or find jobs on Upwork.com or Fiverr.com.
Costs of a website
First you need a domain name and web hosting. A domain name is similar to an address and web hosting would be the equivalent to the land that a house sits on. A domain name should cost no more than $25USD per year and hosting could be $50USD per year.
Another common expense is the web design or theme. Professional designs can cost $25-$200 or more. Free designs exist; when I need a professional design I just take a "public domain" (this means free of charge and copyrights) design and modify it.
Images could be another expense. You could alternatively use "public domain" images like the ones on pixabay.com or pixels.com.
You can write your own content or pay writers pay writers to write content for you. A good writer could charge $50USD per article.
If you're doing a drop shipping website you don't pay for the inventory up front but you must pay for it when the customers orders for you.
If you're accepting payments on your website payment processors such as PayPal or Stripe also charge payment processing fees. This is typically 3%-5% of the transaction.
Links from other websites can help you rank in search engines. Google doesn't like people buying them but many people buy them or gain links in other ways Google doesn't like.
Free and paid promotion of your website
Traffic from search engines like Google can be a source of free traffic.
You could also build up social media profiles and direct traffic to your website. I wouldn't recommend doing this as in my experience social media companies don't show your posts to many of your followers.
Many search engines and social media companies have paid advertising options. This gets your offer on people's screens and it's popular for ecommerce websites.
Another form of paid marketing could be paying influencers to promote your offer. If doing this I would ensure that the followers are genuine. A way I would do this is by checking that their posts get lots of genuine looking comments.
Online video
Online video can supplement a website or you can make money through YouTube alone.
You don't have to show your face. You could make animated videos.
Text to speech can possibly be used if you have a speech impairment or don't want to use your voice.
This will take some time to build up. You can monetize your channel with advertisements, get sponsors or promote websites that have affiliate programs.
I have used video to interview big names in one of the industries that I am in. I send a list of questions and the person reads it then answers.
More information about YouTube and online video
Choosing a niche
Firstly some niches may be harder to rank for in the search engines and you probably should avoid them. Such niches include personal finance and anything in health.
You don't need to be interested in your niche but I would recommend it. I did projects purely for the money when I first got online. I now think it's better to become an authority in a niche that you're interested in.
You should probably do a niche that you can do lots of content for. For example a website about accessible vegan restaurants in New York might be too restrictive but a website about accessible restaurants might be great.
Regulations and Rules
You need to comply with regulations such as the G.D.P.R. (General Data Privacy Regulation) rules by the F.T.C. (Federal Trade Commission) and the rules of the companies that you rely on.
If you're not collecting Email addresses you may just have to put a "This website uses cookies" on your site.
It's possible that you have to write a privacy policy, particularly if you're collecting any information from your visitors. You can find privacy policy templates online.
If you're benefiting from affiliate programs you need to comply with the F.T.C. by disclosing your affiliate relationship on your website, videos social media posts. You should disclose your relationship near the top of your pages and you could put a simple hash tag on your social media posts for example #CommissionEarned.
You have to follow the rules of the affiliate programs, advertising companies and payment processors otherwise they will shut your down. This could be disastrous to your business.
Risks of doing business online
Firstly depending on what you do people may just copy you and put a lower price on it. This is common if you're drop shipping or selling on marketplaces such as Amazon. Also your product supplier may not be reliable; they may deliver faulty products or no product at all.
If you are relying on an affiliate program they may cut your commission or close your account.
Any time that you're reliant on another company whether it's an affiliate program or payment processor they may choose not to pay you. It may be good to diversify your income streams in case one company decides not to pay you.
Search engines and social media companies may change their algorithms and stop traffic from going to your website. Generally search engine algorithm changes are easier to deal with than changes in social media algorithms. You may want to diversify your traffic sources.
Programming and selling your own product
I was successful selling my own products at the start of my career. Part of the reason was I had resellers who would sell products for me. I charged them half of the retail price and they took care of support.
These days I spend so much time adding new features and don't actually do selling. I have recently decided to reduce my software creation activities and focus more on other businesses.
However this model can be good money if you do it the right way.
Would I recommend doing work online?
Yes, particularly if you can't get a job offline.
You will need to decide what you want to do. Hopefully this article gave you some ideas.
You may want to stick to one project. I think that you will have a better chance of success this way.