Comedians
Disclosure: This site is a participant in the Amazon Services LLC Associates Program, an affiliate advertising program designed to provide a means for sites to earn advertising fees by advertising and linking to Amazon.com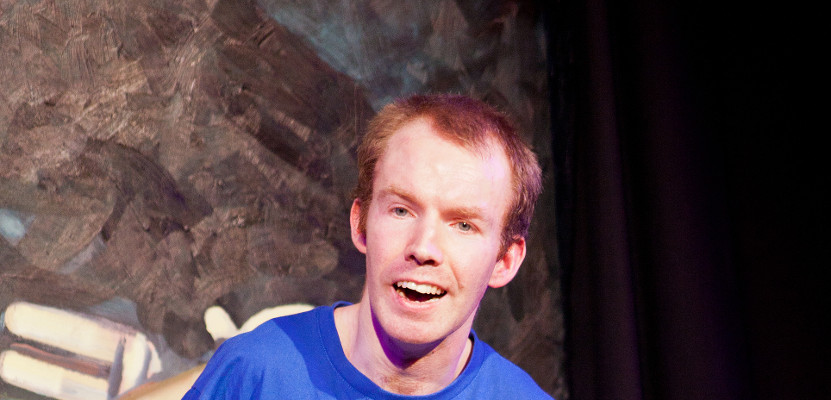 We have compiled a list of established comedians with disabilities. Some noteworthy achievements are included too.
Josh Blue
Josh has Cerebral Palsy and was the winning comic in 4th season of Last Comic Standing.
Lee Ridley
Lee is an English comedian who won Britain's Got Talent in 2018.
Lee cannot speak but uses his iPad and text-to-speech to perform his sets.
Rosie Jones
Rosie is a British comedian and actress with Cerebral Palsy. She has written for several UK television shows and has appeared on The Last Leg.
Alex Brooker
Alex is an English journalist, presenter and comedian best known for his television work with Channel 4.
Liz Car
Liz is an English actress, comedian, broadcaster and international disability rights activist. She has used a wheelchair since the age of seven.
Geri Jewell
Geri is an American actress, stand-up comedian, diversity consultant, and motivational speaker Some of her television credits include The Facts of Life, The Young and the Restless and Deadwood.
Geri has Cerebral Palsy.
Zach Anner
Zach is an American comedian, actor, and writer with cerebral palsy. He won Oprah's Search For The Next TV Star. He has written for and guest starred in the TV series Speechless.
Jack Carroll
Jack is a British comedian and actor. He has Cerebral Palsy. He was runner-up in the seventh season of Britain's Got Talent.
Francesca Martinez
Francesca is an English comedian, writer and actress. She has performed in many festivals internationally.
Francesca has Cerebral Palsy.
Maysoon Zayid
Maysoon is an American actress and comedian. She is of Palestinian descent and is known as one of America's first Muslim women comedians. She has Cerebral Palsy.
Laurence Clark
Laurence Clark is a British stand-up comedian, writer, actor, presenter, and disability rights campaigner. His first Edinburgh Festival Fringe show was awarded Critics' Choice in The Times newspaper.
Tim Renkow
Tim Renkow is an American comedian, writer and actor. He was born in Mexico City.
He stars in and co wrote the BBC Three series Jerk.
Greg Walloch
Greg Walloch is an American comedian, actor, author, and monologist. In 1998 he appeared on the Howard Stern Show.
He has previously toured around the United States and Canada with his one-man show White Disabled Talent.
He has Cerebral Palsy.
Adam Hills
Adam is a comedian and is on the show The Last Leg. He was born without one of his feet and wears a prosthetic leg
Danielle Perez
Danielle Perez is an American stand-up comic, actor, and writer. She has has done many TV shows and interviews. She found the Spotlight after her appearance on The Price Is Right went viral.
She is an Amputee.
Selene Luna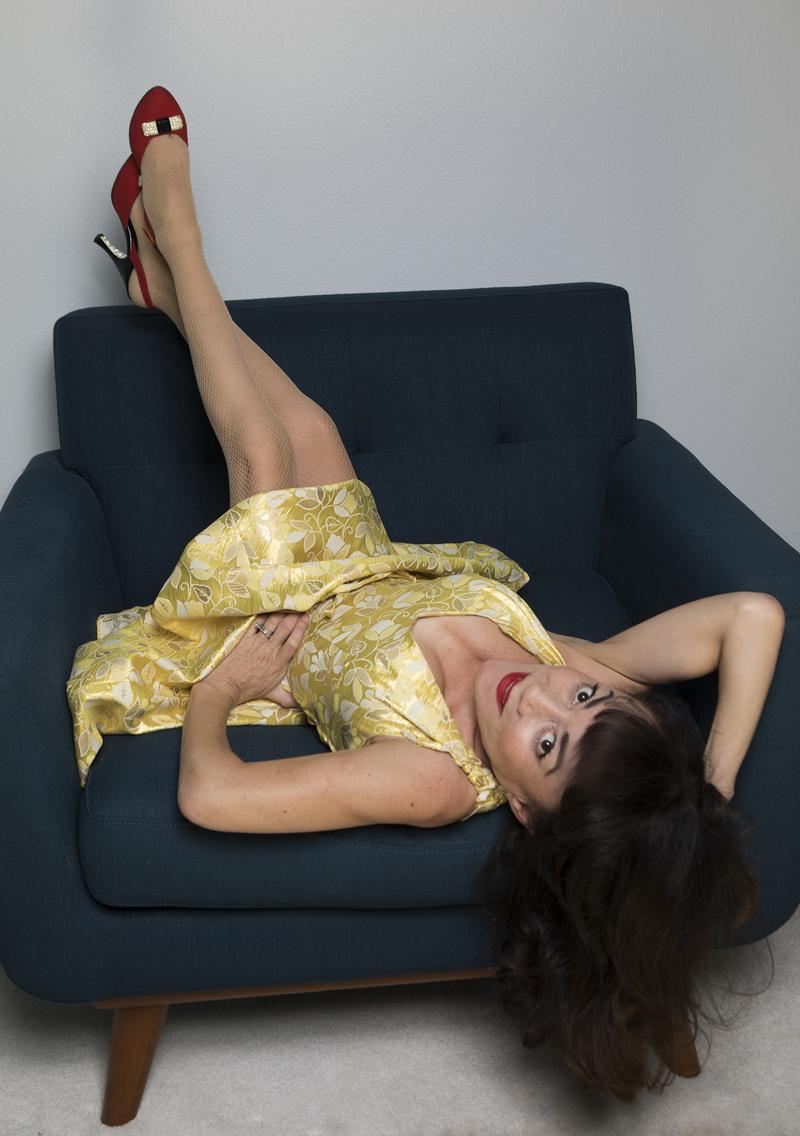 Selene Luna is a Mexican-American actress, comedian and burlesque performer. She is a little person.
She was the voice of Tía Rosita in Coco and her film credits include My Bloody Valentine 3D.
Spring Day
Spring Day is an American comedian with Cerebral Palsy. She was voted Brooklyn's Best Comedian in 2016.
She spent the early days of her career in Japan. She now lives in the UK.
Mike Loder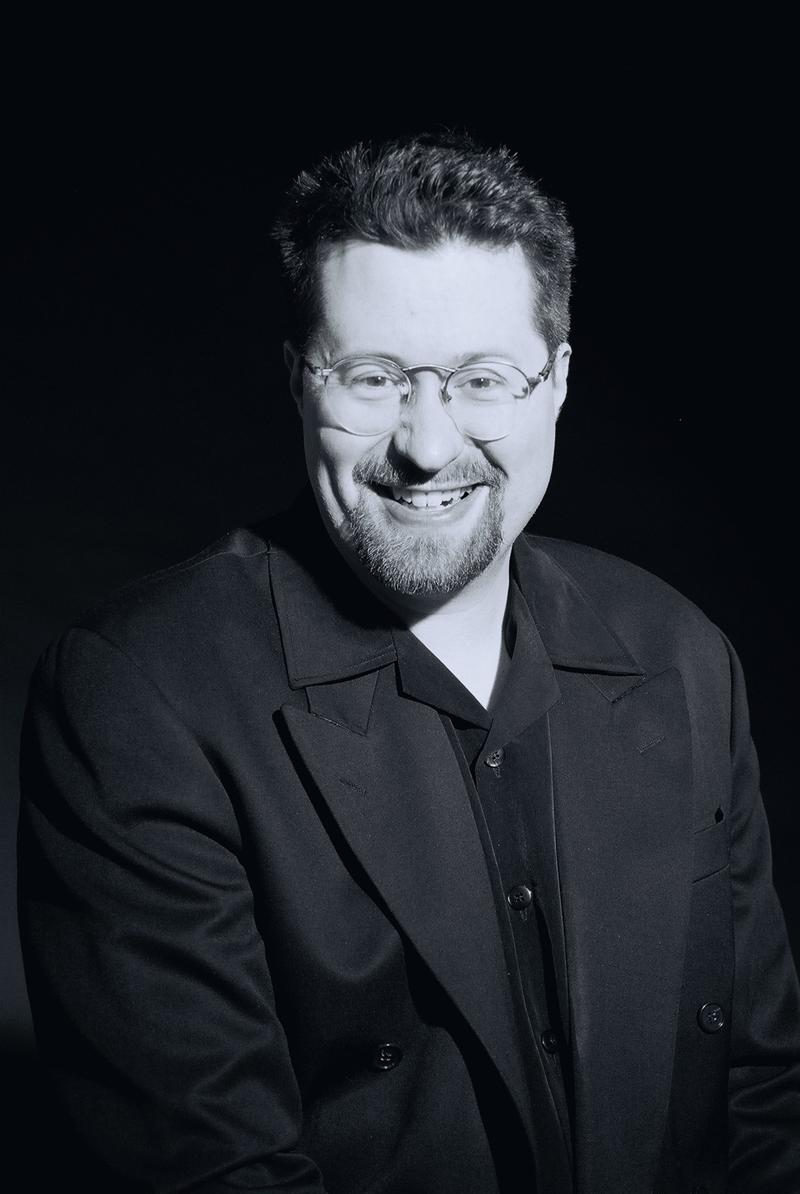 Mike is a comedian and speaker. He uses a wheelchair. He won the Billy T award.
Nina G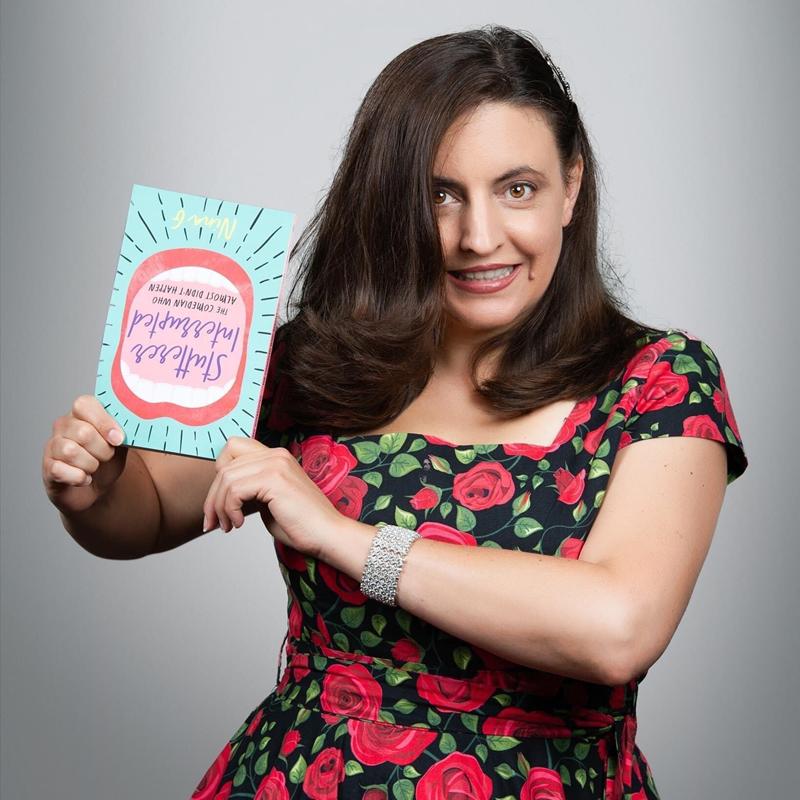 Nina G is an author, advocate and comedian. She performs around California. She has dyslexia and a stutter.
You can buy Nina G's book: Stutterer Uninterrupted at Amazon
Steady Eddy
Steady Eddy is an Australian comedian with Cerebral Palsy. In 1994 he won an award for his album Ready Steady Go.
Stella Young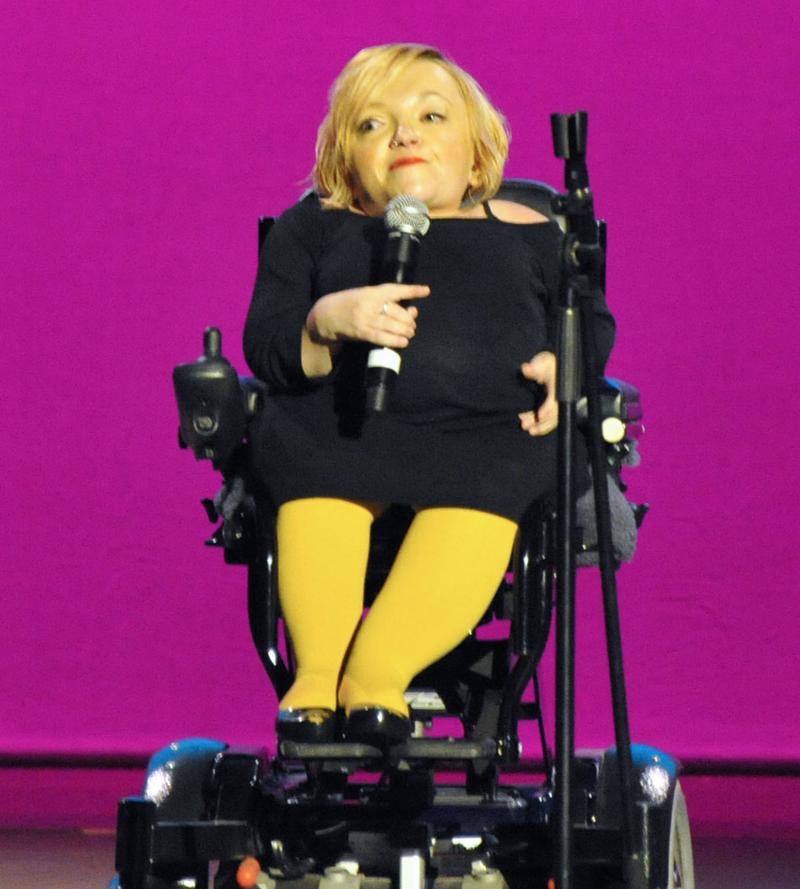 Stella Young was an Australian advocate and comedian. She did a Ted Talk about how to she believed people with disabilities were treated as objects. She lived from 1982 to 2014.